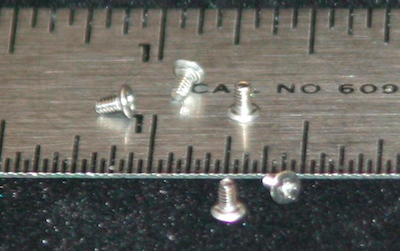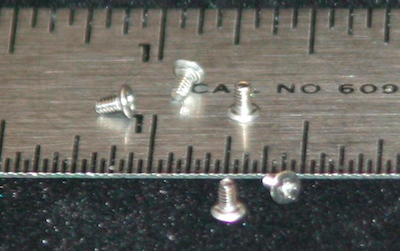 When McMaster-Carr doesn't carry the tiny parts you're looking for, where can you go?
There used to be a company called Small Parts, and their catalog was great because everything in it was small. That simple selection criteria saved a lot of search time. They've been folded into Amazon Supply, whose large catalog and poor navigation tools make it difficult to find parts. They're there, and the web site has some decent features. But the overall experience is frustrating and there are better options.
MiniTap and Fasteners supplies the small size (down to #00-90 and M.5) products that aren't stocked at McMaster.
Component Supply Company has screw sizes down to #0000-160. They also carry a lot of small tubing supplies, including barbed connectors and blunt needles.
Some other options
Micro Fasteners
Albany County Fasteners
Microplastics for an array of plastic fasteners and other part.