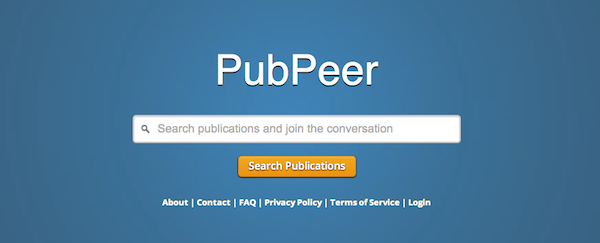 Post publication peer review has yet to really take off, but Labrigger hopes it does. One of the newest sites is PubPeer.
PubPeer does it right, allowing for anonymity. This is important in order to obtain candid opinions from the scientific community. The bland and boring reviews at F1000 show what comes out when anonymity is not allowed.
An addition benefit is an increased quantity of participation: compare the content on Wikipedia and Scholarpedia. The latter has non-anonymous authorship, and although the articles are high quality, the quantity is very poor compared to Wikipedia. Anonymity lowers the threshold for making casual additions to online resources.
PubPeer is not a free-for-all, however, it is trying to keep the comments constructive by only allowing authors of papers to create accounts and comment.
A similar effort, The Third Reviewer, seems to have been abandoned. I get the impression that the PubPeer platform is a bit better automated than The Third Reviewer, so perhaps it has more staying power.
One concern is that anonymity will mean the comments will be dominated by cranks and disgruntled colleagues, and might even devolve to the level of YouTube comments. However, as evidence to the contrary, the comments on the short-lived Third Reviewer site were all fairly constructive and generally positive, even when pointing out technical flaws or other issues (examples 1, 2, and 3).