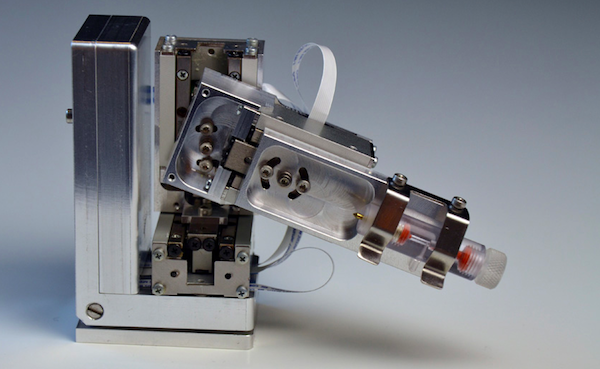 Sensapex is the new kid on the block for micromanipulators, and theirs have an ultra small footprint with 20mm of travel on 3 axes. Here are some pictures of one of the first production runs: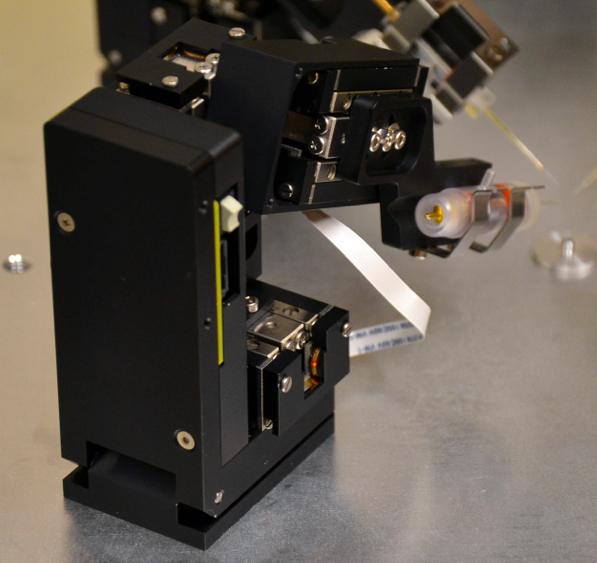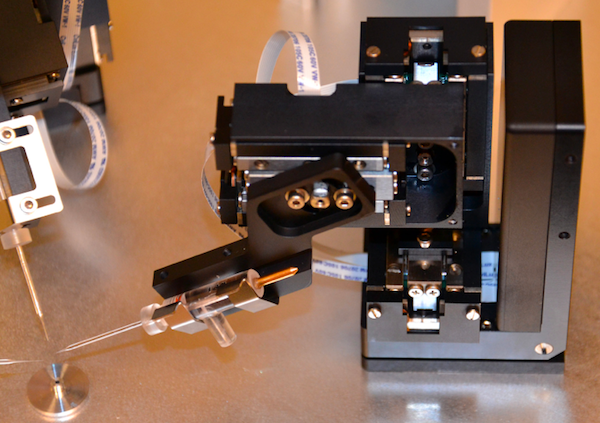 To change pipettes, the manipulators have a tilt-back action.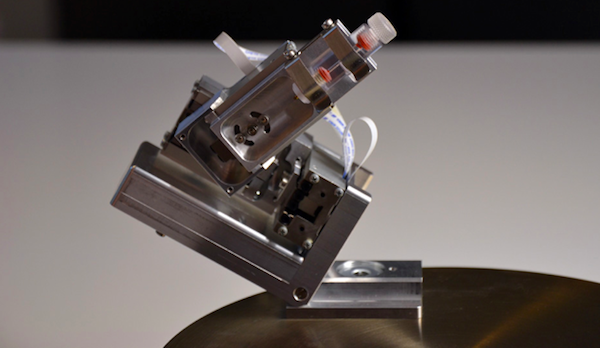 The tilt-back action should help conserve space in crowded setups, but the arc might not be clear. Some sort of sliding back and/or twisting motion might be needed.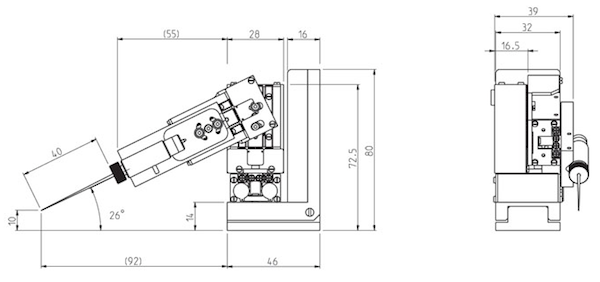 They're very small. Check out the Axon headstage next to them.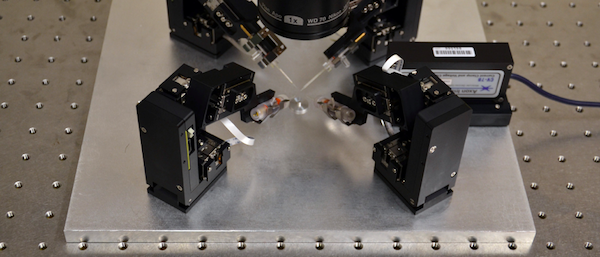 It's really built to be a pipette holder-type manipulator rather than a larger, headstage holder-type manipulator. They have magnetic and bolt-on headstage mounting options for Axon, Heka, and npi.
They have a "high load" version that should handle 200g (the MultiClamp headstage is about 90g). So it should be possible to mount about any headstage directly on the manipulator. Having the headstage too far away from the pipette can cause noise problems, so this might be what people want to look for.
Here's the controller: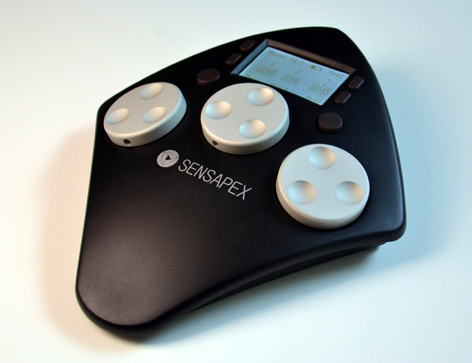 They're also considering releasing the user interface as open source. This is from Mikko, the CEO:
We are using PC-software in the R&D and testing, but we don't yet have computer interface for the customers. We have had some requests for it though so it is in our R&D plan. However, we are happy to provide drivers, function calls etc. if someone wants to implement control to their existing software (Matlab, C or Labview based). I've been thinking of going for the open-source approach for the user-interface software.