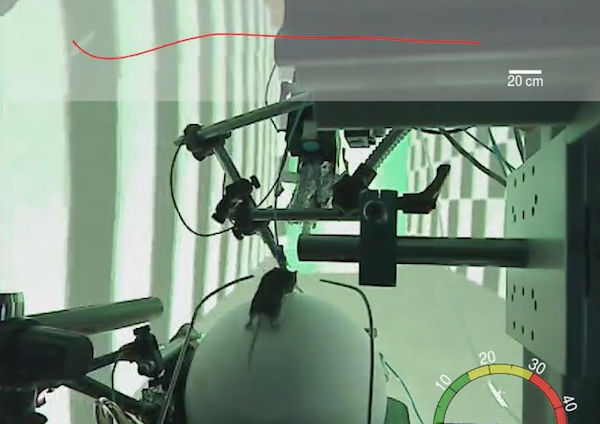 Mice can learn to navigate virtual reality environments using a spherical treadmill, and this behavior drives place cell and grid cell activity.
Christoph Schmidt-Hieber has started uploading his code to Google. GNOOM is a collection of virtual-reality tools for biomedical research.
At the moment there's only the optical mouse readout interface to Blender. But he'd be happy to add the electrophysiology software and more sophisticated VR environments in case there's sufficient interest. Drop him a line or leave a comment to this post to indicate your interest.
Code
Reference
Previously on Labrigger