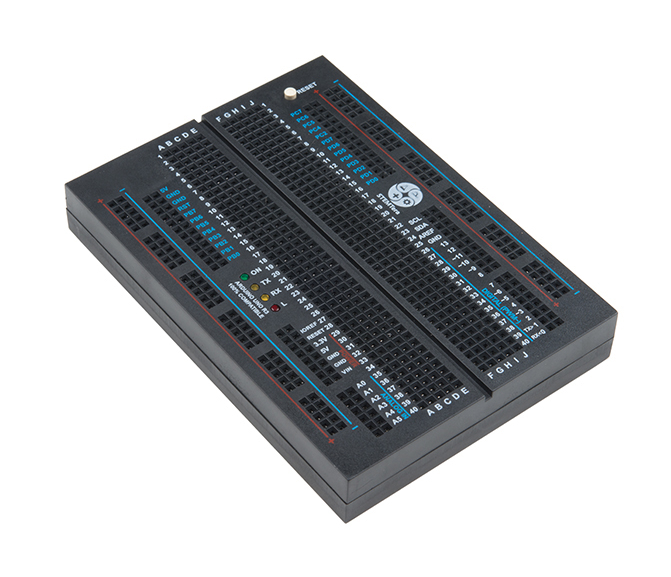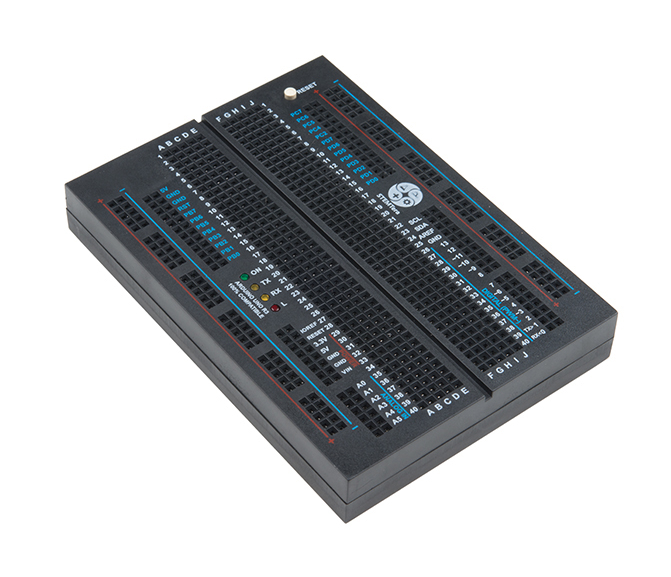 It's a microcontroller built into a breadboard. Actually, TWO microcontrollers. Both are Arduino-compatible. ATmega16U2 and ATmega328P.
It comes in both black, white, and pink because style matters.
P.S. The bottom side is filled with Lego connectors. We love Legos, but we bet we'll never use that feature. Still, it can't hurt.