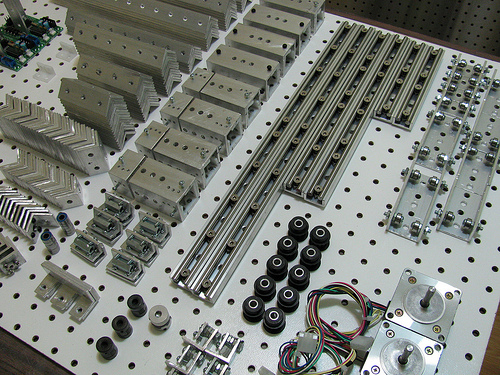 Where do you get your optomechanics from?
Newport is a big, one-stop-shop. Get your Ti:Sapph laser, air table, and mechanics all in one place.
ThorLabs has a great line of standard parts. Always reliable.
Linos has the unique Microbench and Nanobench lines.
CVI Melles Griot has their own MicroLab line as well.
Siskiyou Designs is a smaller firm in Oregon who do custom designs for electrophysiology rigs, and have been building up their optical catalog in recent years.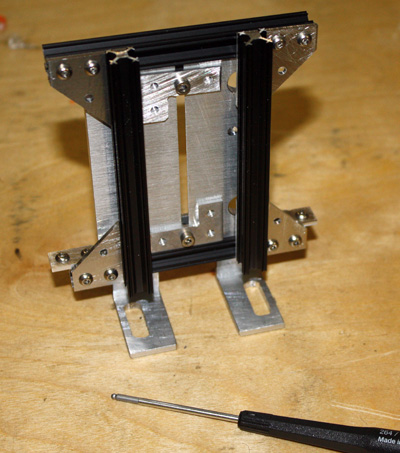 But if you want to go really alternative, and don't need specialized optical parts for the job, there are some interesting general purpose options. These typically aren't machined to the same level of precision as the more traditional sources above, but their bang-for-the-buck and versatility make them intriguing resources. Having some of these kits around could help you whip up a working prototype in the middle of the night rather than waiting a week or more for your local workshop to make something from scratch.
Contraptor is a open source platform for making CNC machines, plotters, or whatever you like. They have various kits available for around $150-300.
MicroRAX is a system of construction rails and connectors that are very versatile and inexpensive. They're small and made out of aluminum, so a simple hack saw will let you easily cut them to length.
80/20 sells a wide range of construction rails (a.k.a. profiles, or t-slot rails). They're larger than the MicroRAX offerings, and thus great for furnature, racks, and other larger projects. You can use their website to find a local distributor.