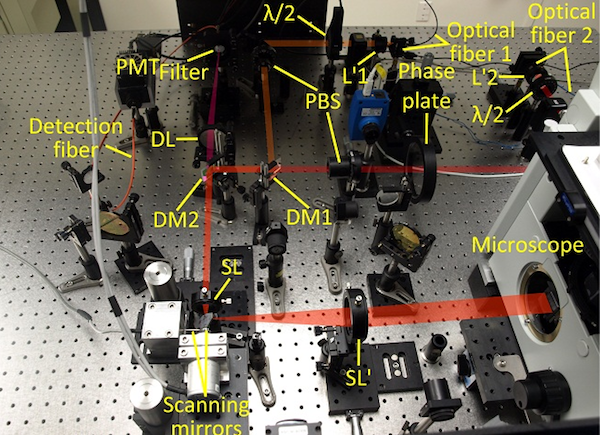 Enrico Stefani's lab at UCLA has a couple of crack engineers on board, Yong Wu and Pedro Felipe Gardeazábal Rodríguez. These two fellows built a custom STED system and have documented the setup on their website.
And, for excellent Labrigger community members like htwe, they include comparisons to confocal imaging, rather than widefield imaging.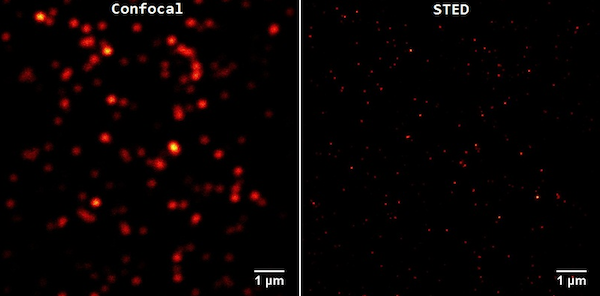 Please check out their site for more information.
Hat tip to Christian Wilms.